Hassan Moogoey
Director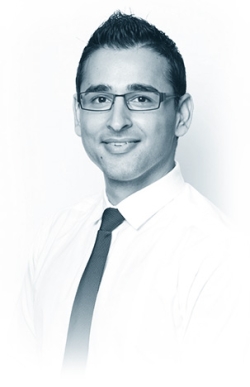 Hassan has worked in financial services for 16 years, joining Donegal in 2003.
He is a Certified Financial Planner and holds a Masters of Financial Planning
(Honors) and a Bachelor of Commerce majoring in Accounting and Information
Technology. He is a member of the Financial Planners Association of Australia.
Hassan focuses on advising private clients on wealth protection through various
insurance solutions, superannuation, estate planning, portfolio construction and
ongoing investment and wealth management.
He also specialises in providing advice on corporate insurance solutions to
organisations and their employees, including tender management and policy
implementation, as well as ongoing services like member education, claims
management and annual member reconciliation.
His experience and personable nature enable Hassan to successfully work with his clients to help them achieve their desired financial and lifestyle goals.